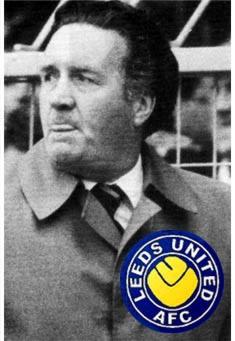 The board now ardent for success turned to a tried and tested figure in that of Jock Stein. Jock Stein already had a considerable amount of success under his belt. Winning the European Cup with Celtic, 10 League titles, 8 Scottish FA Cups and 6 Scottish League Cups. Stein would not have come to Leeds but for a lucrative offer the Leeds officials put in place and the fact he had been demoted to general manager at Celtic.
In his short time at Elland Road Stein's efforts were just about average. He stayed for just 10 games winning four, drawing three and losing three. With hindsight it is now obvious, that Stein had other things on his mind when he took over the position at Elland Road. At the time his family never moved from Scotland and he spent his entire time at Leeds living in a hotel.
It was felt by the players that Stein was just biding his time at Leeds. Others thought he was forcing the Scottish FA's hand to appoint him as their new national manager. No doubt, that when Ally McLeod left the managers chair at Scotland Jock Stein jumped at the chance to become the new Scottish boss.
After just 44 days, the same amount of time as Clough, Jock Stein left Leeds United, leaving the Leeds board with the dilemma of finding a new manager.